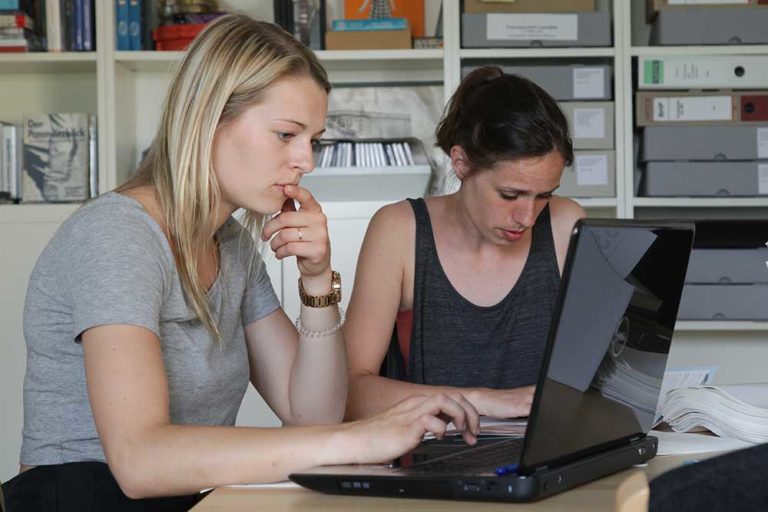 Students of technical colleges and universities can participate in the International Archive's "Project Days about the History of Orthopedagogy". We offer a variety of subject-based lectures as well as on using archives in general. The students do guided research on the basis of historical issues and will, thus, time travel through the history of their subject.
Students may choose between a range of formats and contents to design the project days according to their individual time frame and thematic priorities. Please contact us before your visit.
1/2 day: 5 x 45 min.: 20,00 € p.p.
1 day: 10 x 45 min.: 45,00 € p.p.
3 days 20 x 45 min.: 190 € p.p.